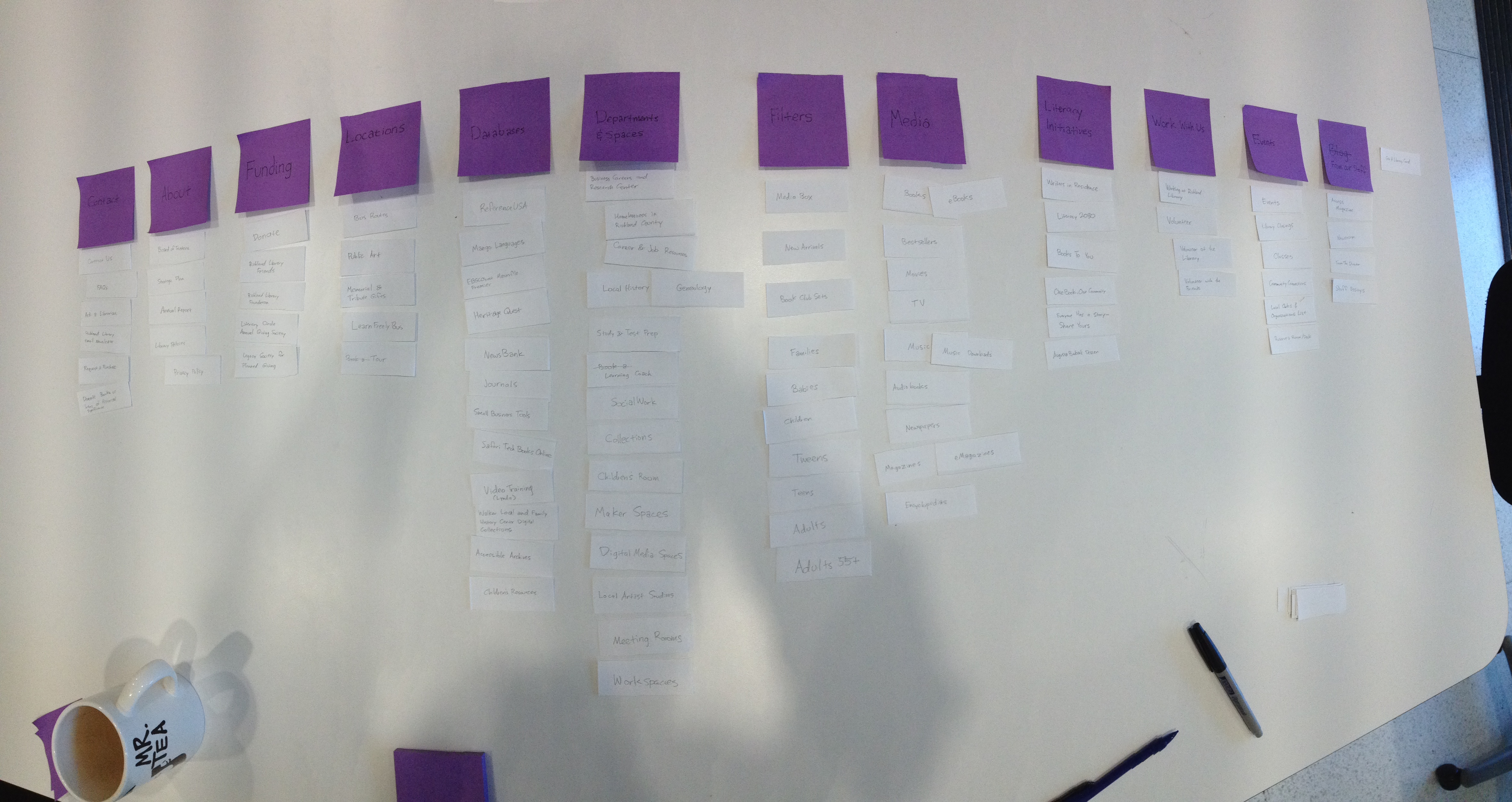 My first act of UX for Richland Library was an attempt to make sense of their main navigation.
Selecting The Cards
I collected the most trafficed sections of the site as well as the biggest sign posts from the existing main menus to come up with a short list of 30 items. That number, 30, happens to be the limit on how many cards can be put into a card sort when using Optimal Workshop on a free account, but it also happens to be the right number for a session that most people feel comfortable with (somewhere between 20 and 40 and no more than 120).
Responses
The responses converged on 2 major categories and a few minor categories:
GENERAL RESOURCES (i.e. The Catalog)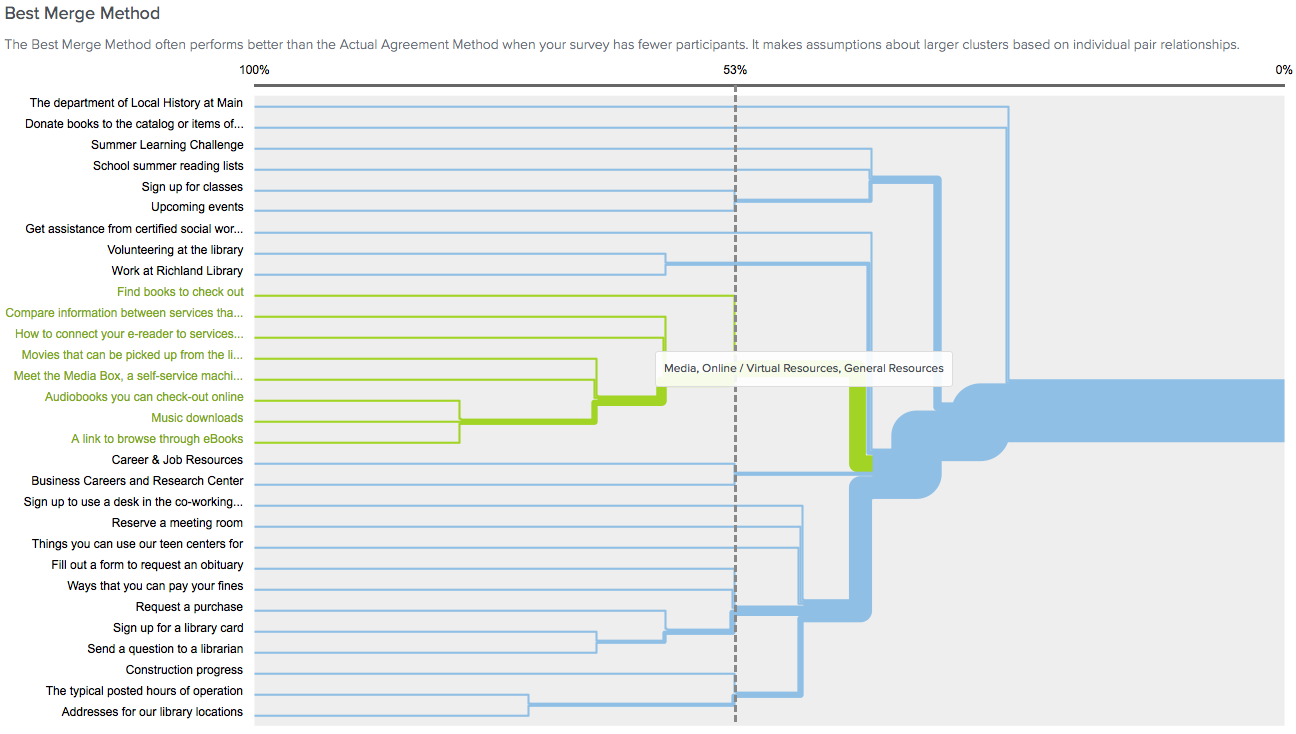 LIBRARY INFORMATION (i.e. Everything Else)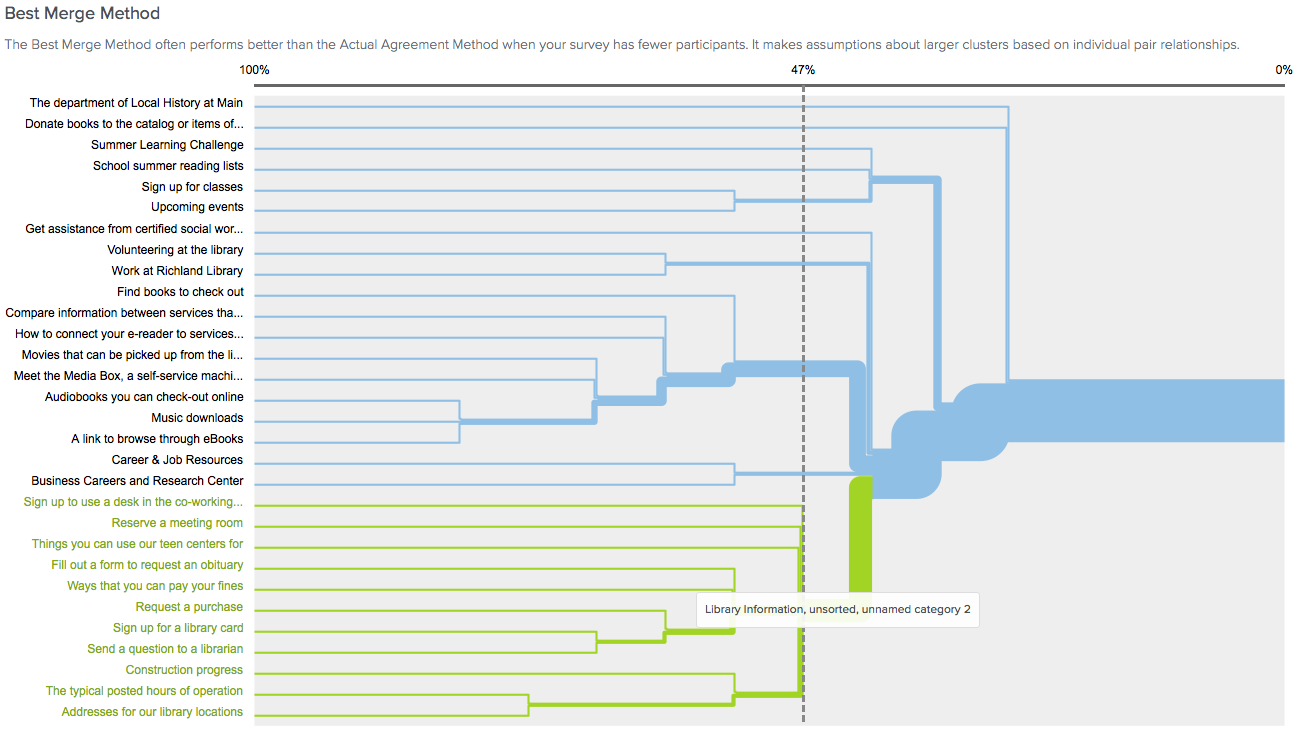 get involved (i.e. volunteering/working at the library)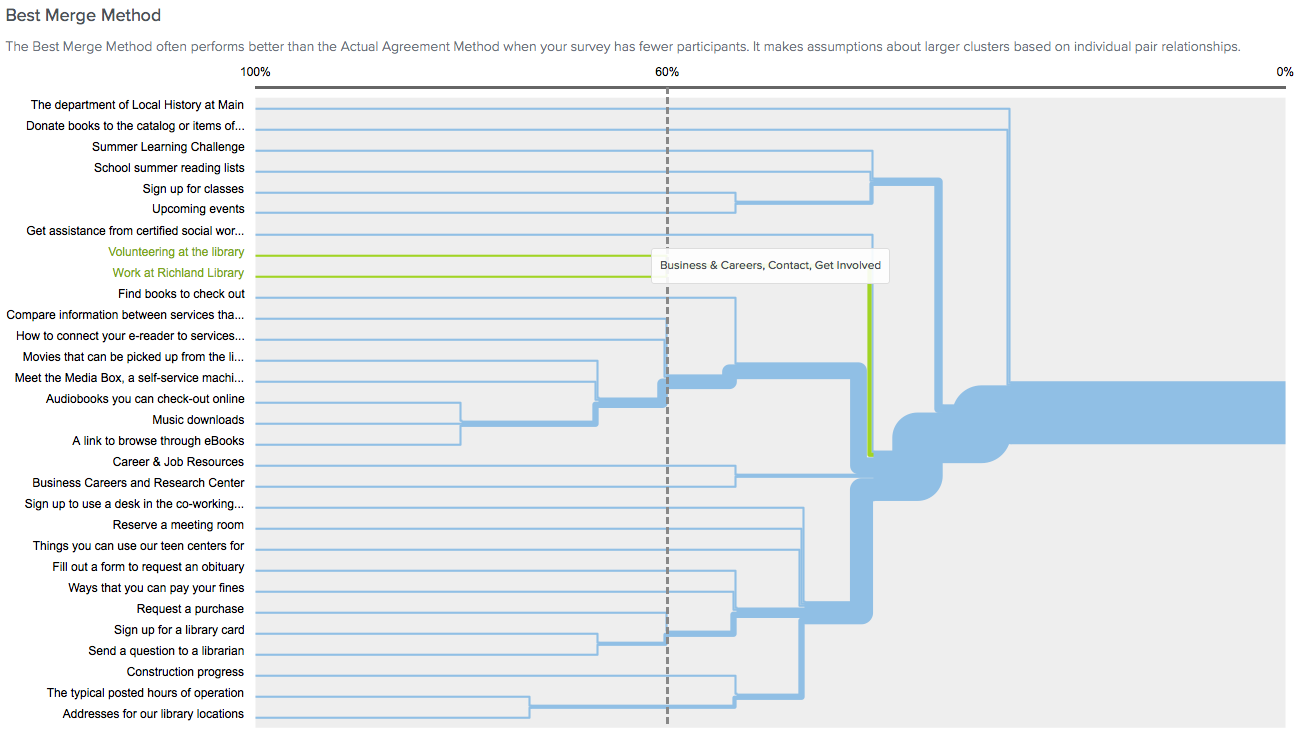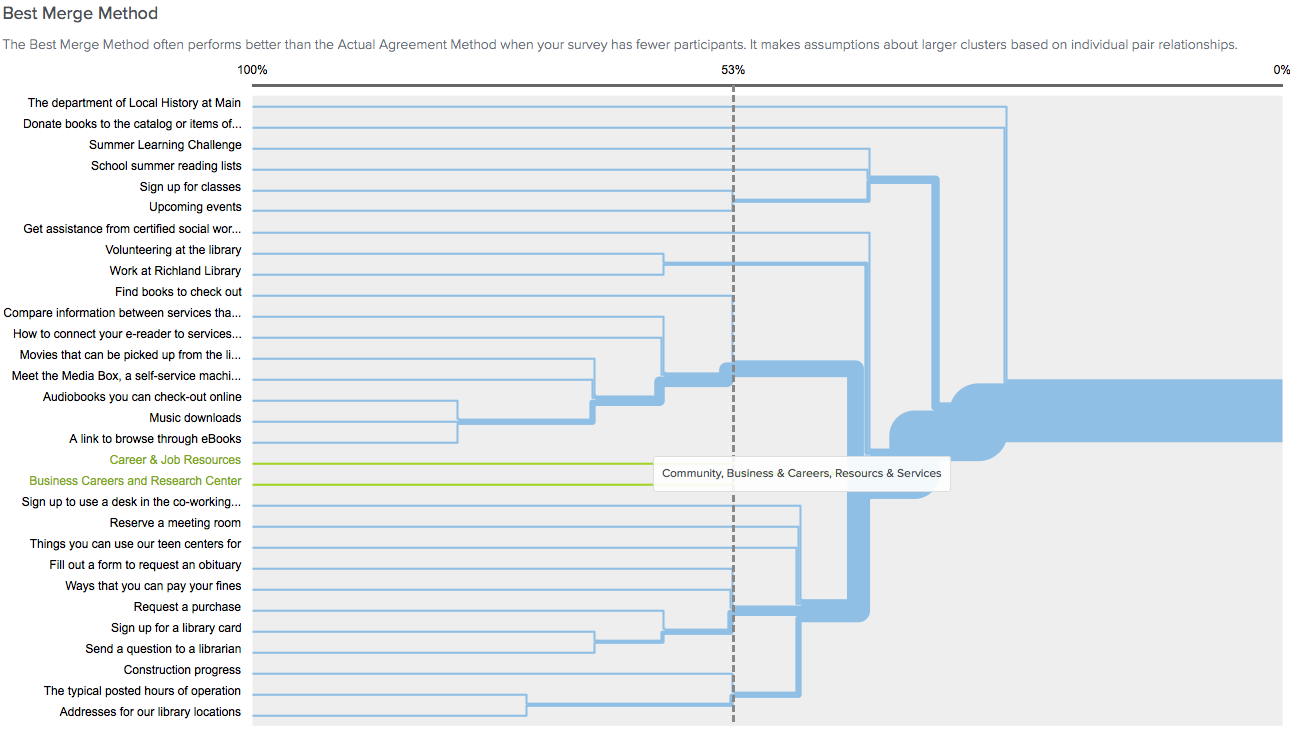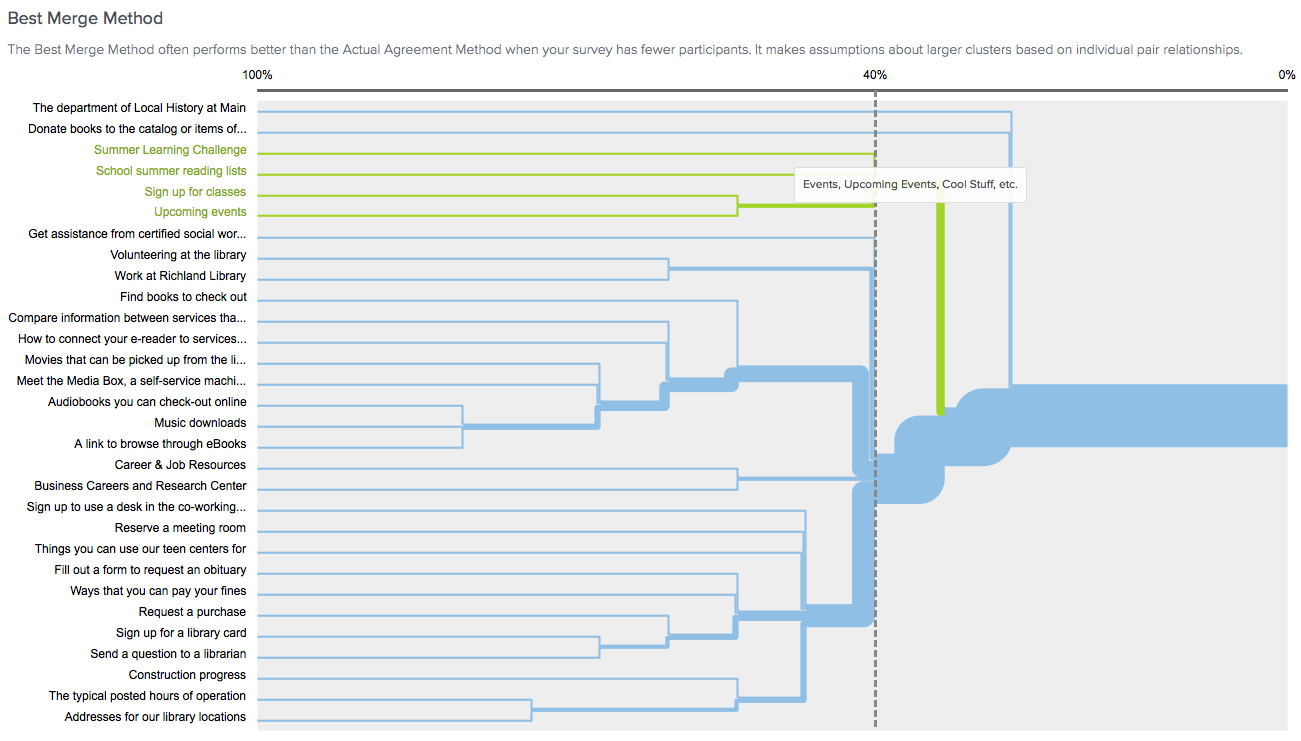 There were common associations that disagree with the above categories:
50% Library Locations & construction updates
50% Sign up for a library card & Request an obituary
50% Ask a librarian & Request an obituary
46% Career and Job Resources & Social Worker Assistance
40% Hours of Operation & Construction updates
38% Request a Purchase & Finding Books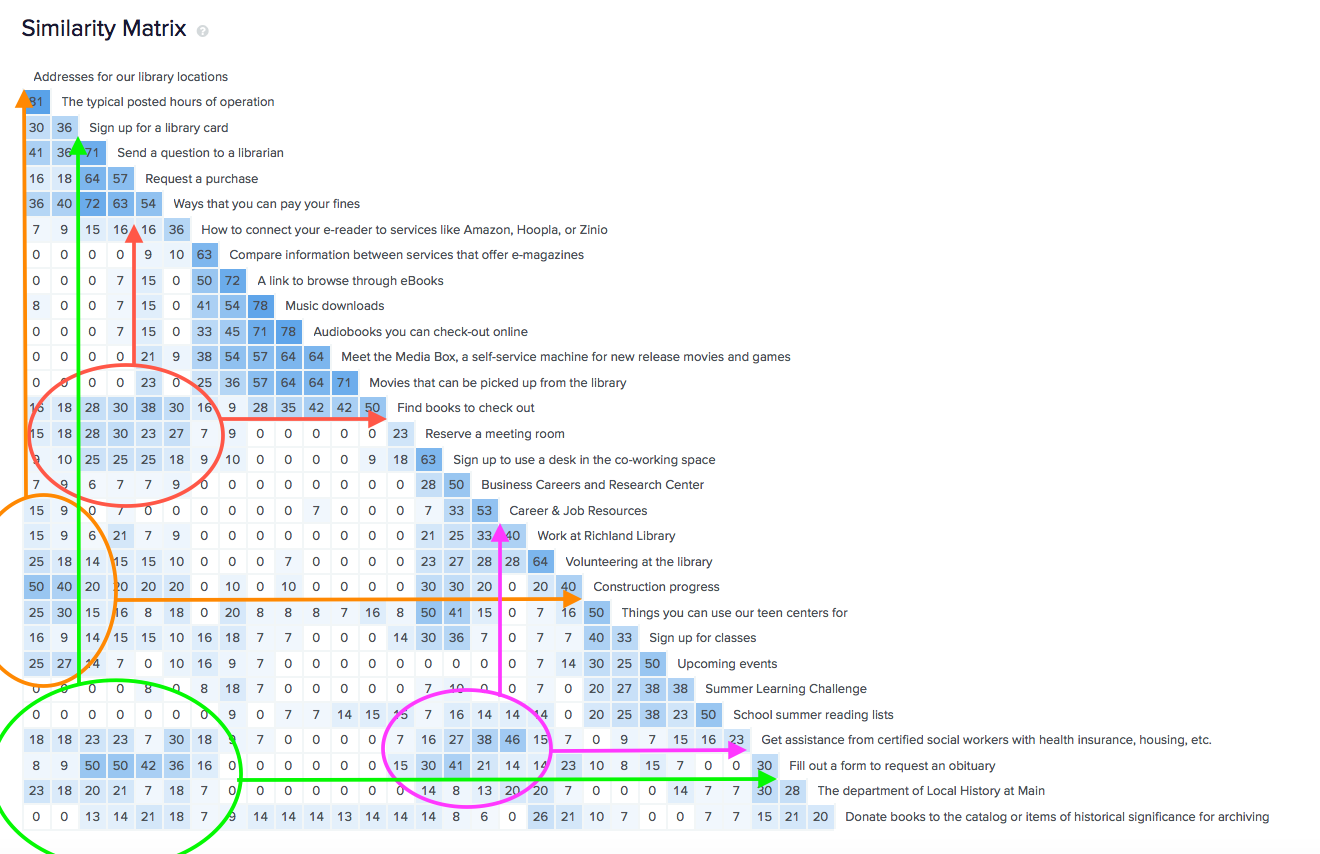 Impact
This card sort would pave the way for a much larger one, but since card sorts start to break down past 30 cards, some creative solutions were necessary.